If travelling around and exploring the beauties of the World is an unstoppable passion for you, you are just in the right place! By joining Local Experience family you can show the places that are best known by you and moreover you can save money for a rainy day!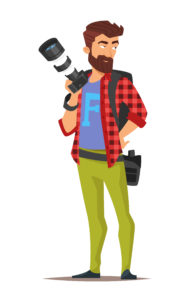 As Local Experience family we value memorable city experiences for our guests. Friendliness and helpfulness are the keys for us. If you are a sociable person who is enthusiastic about representing his/her hometown, this will be quite a good journey for you. Before you get started, here are some useful tips that we take into consideration while we are reviewing local applications

Language Skills: Verbal language skills is a quite important criteria for us since our service is based on exceptional social skills and communication.
Photo Quality: Your picture will be the first seen thing in your profile. You can start by choosing the pictures that reflect your interests and basically who you are to represent yourself in the best way.
Profile Text: This is the place that the visitors will have an idea about you. So, your education, personal interests, the places that you like to go and the places you suggest to show should take place here as well as the activities performed by you. It is better to be expressive here as much as you can. If you are interested in history, music or food, include it in. People who share same interests with you will find you out!
After you complete your profile and meet with the requirements, you will be on boarded!. By the way we are eager to see you on board. Join our local guide family now and the best city memories will be yours!